Ratings agency Fitch has bumped up its property price growth forecast for Australia, and is now expecting prices to soar by as much as 16% this year.
That's significantly higher than the agency's previous estimate released in December 2020 – which forecast growth of between 3-5%.
It also places Australia firmly head of the pack out of the four other countries Fitch looked at: US, Canada, Ireland and Denmark (see image).
Fitch noted that "low-cost mortgage credit is readily available for most buyers" in Australia thanks to the cash rate being at its record low of 0.1%.
"Low interest rates in Australia have also started to encourage housing investors into the market, potentially replacing demand from first-time buyers as they start to be priced out," Fitch said.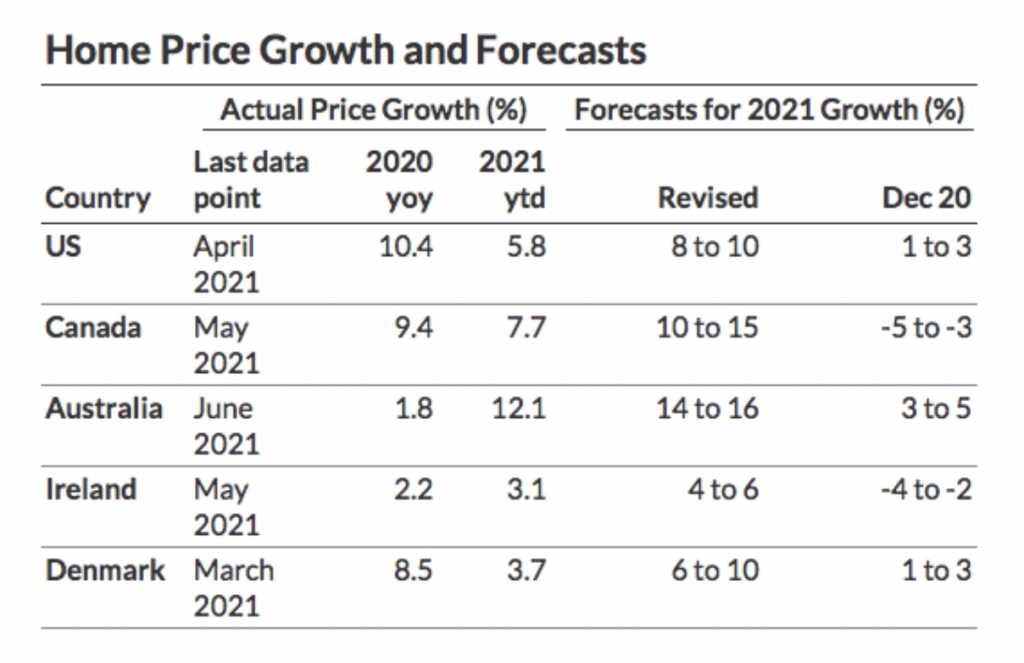 —————-
Want to invest in property? I can show you how. Contact me on 0498 766 639 ornathan.coad@nmcfinance.com.au to discuss your options.