Traditional retail has been hard hit by the repeated lockdowns. But e-commerce is booming – with more than 1.3 million new households began shopping online since the start of the pandemic, according to Australia Post.

Almost half of these households have become regular online shoppers.

As a result, there's been an increasing demand for logistics and industrial properties – with the market outperforming historic benchmarks, according to global real estate services firm JLL

JLL's national industrial market overview for the July quarter found: 

* National leasing volumes surpassing 1.2 million sqm – a record high for the second quarter running
* Over 800,000 sqm of new projects commenced building – the largest commencements total since JLL began tracking the market
* National transaction volumes reached a new record high, outperforming the 10-year annual average ($4.84 billion) by 45% in a single quarter (see image)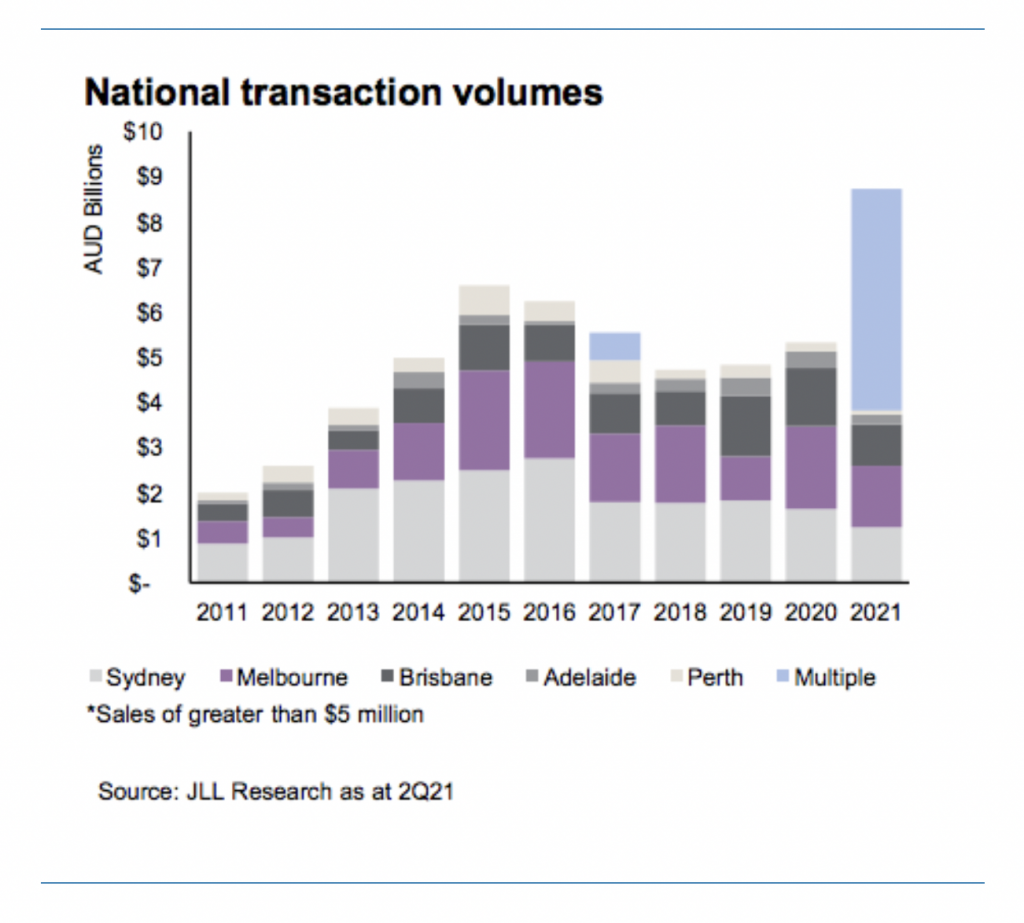 Want to invest in industrial property? Contact me on 0498 766 639 or nathan.coad@nmcfinance.com.au to discuss your scenario.